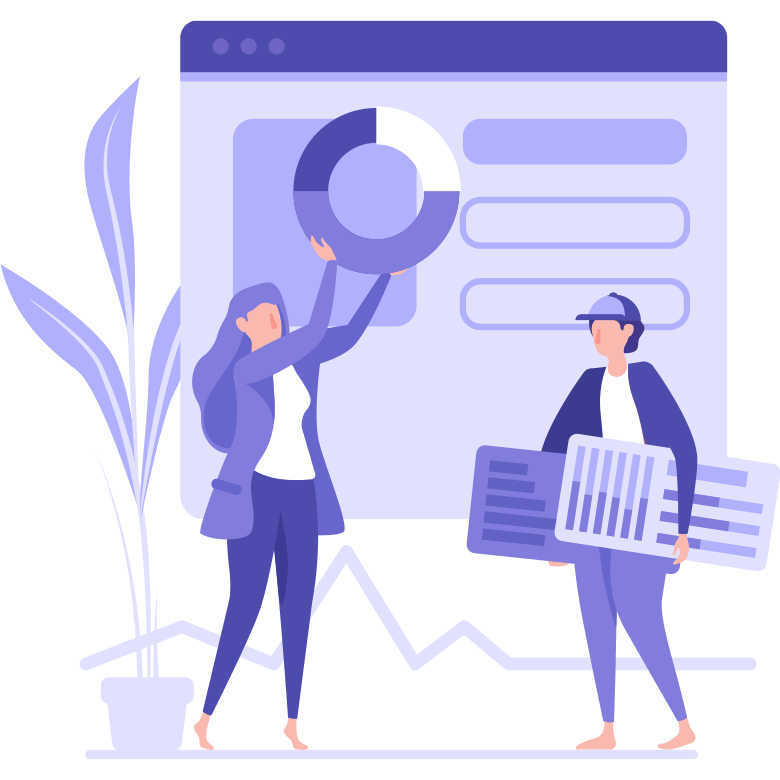 Having a Website built for your business is the best way to present your company to the world. But just like a business suit, it should be tailored to your specific needs. There's no cookie-cutter Website, which means that you need a professional designer to build your site around your brand, offering a unique experience that makes a good first impression to your visitors. At Stuart Morris Consulting, we offer a Website design package that will ensure your company has a site that is not only presentable and functional, but speaks to your audience.
Building a Unique, Yet Powerful Website Design Strategy
Our website design professionals will design a strategy that includes a customized website that exhibits your message, brand and culture. First impressions are sometimes the only chance you get to make or break a deal. With our help, you can ensure that your website isn't the deal breaker. If you already have a website, we will assess it and offer insight into how we can help improve it, or we'll build your site from scratch. 
Our website design strategy encompasses around the following areas:
Keyword analysis:

 

This ensures you get the best ranking possibilities from search engines like Google, Bing and Yahoo.
Site architecture:

 

We will use a structure that allows visitors to easily navigate through your Website.
Content creation:

 

Content is king on the Web, and we know how to use it to strategically engage visitors and search engines.
Server setup:

 

With proper setup, you won't have to worry about site downtime that can interrupt business flow.
Graphic design:

 

This is developed in a way that will meet your business's objectives.
Template building:

 

Allows you to easily implement a customized design for your content management system, i.e. WordPress, Joomla, etc.
Monitoring your rank on search engines:

 

To allow us to see what areas are performing well and others that may need to be improved for better search engine rankings.
Our Website Design Team Brings Optimum Results
With our real-world experience, you will be getting everything you need from one place. We can build your website from concept to completion, but with your direction, of course. At Stuart Morris Consulting, we believe that clients should be an integral part of the website design process. Or if you decide to take the backseat, that's no problem. Either way, we will keep you in the loop of what we're doing in each step of the process.
At the end, you will have a website that resonates with your business's culture and will allow you to convey your services and/or products in the way you want to.
Call us today to get a website design consultation and to be one step closer to delivering a successful online presence to your audience.
Need perfect design for your website?
Call us today to get a website design consultation and to be one step closer to delivering a successful online presence to your audience.